Character & Animation Authentic Teen Voice
When casting for kid and teen animation and video games, what could sound more true to a character than someone of that age group? As a teen herself, Jessica brings forth the most authenticity you could find in the voiceover world. She has been trained by some of the industry's top coaches including David Rosenthal, MJ Lallo, Katie Leigh, Lisa Biggs, and Joyce Castellanos.
For Jessica, the fun begins with assessing exactly who these characters are, what their attributes are, what their limitations are, what their relationship with their family is like, and how wild and crazy you would like them to be. She is highly skilled in determining developmental qualities that may impact the way a character sounds or reacts in certain situations. Jessica can spend hours and days creating the perfect voice for the role, if time is provided. She makes up voices on her own time too and sometimes they are a perfect fit for a new project.
Versatile Animation Voice Actor
Jessica has lent her voice for a variety of media including cartoons, video games, phone apps, talking toys, and dubbing translations. She has voiced over the top quirky teenager girls, monster like creatures, young boy voices, invisible entities, items, and has even been the voice of Barbie in a series of online interactive playhouse games. Jessica's versatility allows her to easily shift between personas, and even voice multiple characters within a single project. Analyzing scripts comes naturally for Jessica, and she is able to fall into character with ease. She can shift from sassy and dramatic to expressive and energetic to sweet and sugary within the blink of an eye, and can perform characters of different ages including babies, young boys, young girls, and tween or teen girls.
Character Voice Acting
Below are some of the characters Jessica has had the pleasure of voicing.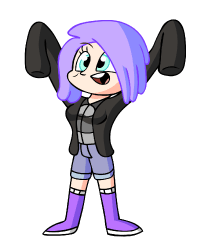 Danyel the Potato
Dan is short for Danyel. She is a 14 year old girl who identifies herself as a potato when it comes to relationships with people. Therefore Dan loves potatoes.. always, everywhere, and all of the time. When the producer approached Jessica with the idea of Dan, initially Jessica was a bit wild, but the producer wanted it over the top. So Jessica reworked her Dan character to be a totally outlandish teen character who speaks in strange segments, has friends who think she is quite kooky and Dan, despite her outlook on life, is an extremely talented teen who is finding her way through her teenage years.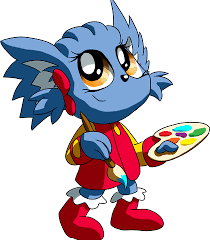 Kylie Orana
Kylie is a lead character who goes on adventures and mysteries similar to Scooby Doo. Kylie is a nature girl, which is the same as Jessica. Kylie and her gang are always experiencing new adventures and encountering situations where they need to fix the problem or they will be in big trouble with their parents. Jessica had an interesting experience with Kylie, she and a friend accidentally had a situation where they were body-swapped. With this situation Jessica needed to study the character she swapped with so she could speak with his same attitude and overall outlook to voice him while she invaded his body. She also had to learn his way around his house and find his room while he did the same in her house. To top it off they were two different creatures so suddenly not having a tail or eating his natural food was not very thrilling for the character. Jessica pieced all of this together to become the friend until they were body-swapped back to normal.
Video Game Character Voices
For a princess type of sound Jessica had a few roles to supply voices for for a game app on Libii Games, an app full of various games for children. The first princess had a really tough time, she was a red head, just like Jessica. She spent the day outside and got a horrible sunburn. Jessica had to be a high pitched slightly whispery princess who went through a very tough time relieving her sunburn. She also had a wonderful meal and met lots of friends in this app.
Jessica voiced a cell phone for a video game. She was an electronic technological whiz spouting off various facts about the evolution of electricity. For this project Jessica needed to sound like a young whiz kid. She sounded technical, informed and full of information for the game. This was a dubbing project being translated from another language to English.
Young Boy Character Voices
Occasionally Jessica is requested to provide a voice for young boy roles. Jessica uses her natural voice which can be considered a younger boy voice in many situations. She has portrayed roles on movies, internet videos, apps, commercials and e-learning projects.
Young Girl Character Voices
Jessica provided voice over for an entire series of online playing projects. She was the voice or Barbie, Chrissy, a puppy and other toy products. She would voice Barbie and the other characters as a human moved the dolls around in a play situation with Barbie themed houses and accessories all around. Barbie also interacted with superheroes to save the day when the bad guys tried to kidnap Barbie or some of her friends.
Professional Youth in the Voiceover Industry
Don't let Jessica's young age fool you. She is wise beyond her years and carries herself in a professional manner. Training with highly respected coaches and having a talent agent for a mother has positioned Jessica to understand the ins and outs of the entertainment and voiceover worlds. Jessica takes direction with ease and works gracefully with casting directors and producers. While she may be goofy and silly behind the mic when getting into character, she knows how to communicate and listen to what is asked of her. Though she is still of school age, she keeps a flexible schedule so she can be where she truly loves to be: behind the mic.
Have a character you need brought to life by a professional teen voice actor? Contact Jessica for a quote or audition.