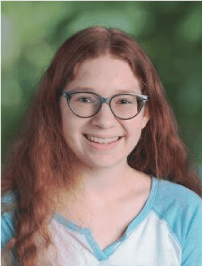 Jessica is an authentic kid voice over talent. With a state of the art studio with the latest technology, she is ready to record with direction from anywhere in the world.
With over 6 years of voice over experience, Jessica is always open to providing a voice in any way that may be requested. Jessica understands that the client knows what they want. Jessica always works to get the right voice for what the client has in mind.
She is an Awesome Pro Kid voice over talent with a sassy, expressive,energetic, dramatic, total teen, good-natured and playful voice!
Experience include, Animated Series, Promos, Animated Movies, Trailers, Commercials, Cartoons, Apps, Virtual Reality movies, Lazy Talk, Toys, Educational Programs, Video Games, PSAs, and Audiobooks.
Jessica's voice: Baby, Young Boy, Young Girl, Tween Girl, Teen Girl, Custom made Characters.
Trained in Animation, Commercial, Promo, Narration and Character voice over.
Jessica's Voice Over Coaches: David Rosenthal, J. Michael Collins, Marc Cashman, Lisa Biggs, Sara Sherman, Aaron Weiler, MJ Lallo, Katie Leigh, Joyce Castellanos, Cliff Zellman, Andrea Toyias, Valerie Bobo
Volunteer Work: Jessica has volunteered her voice for voicing audiobooks for the Learning Ally, an organization for provides audiobooks for people of all ages who have learning disabilities, blindness or ADHD.
Jessica is an advanced student who attends a home-school academy from her house. Although Jessica attends top classes at her virtual school, her school schedule provides the flexibility to record during business hours of many clients for rush jobs and bookings that wish to provide direction during the corporate business day.